Chessboxing Photo Exhibition / Metro Wilanowska, through Nov.-mid Dec. 2022

CHESSBOXING
through November-mid December 2022
Academy of Underground Arts, Metro Wilanowska, Warsaw
***
Post-noir and somatic photos create a space for unraveling visually and imaginatively one of the most spectacular hybrid sports of our times: CHESSBOXING.
The photo exhibition is the result of the synergy between three Warsaw established photographers – Daniel Wiśniewski, Sebastian Sochanek, and Marek M. Berezowski – and #ChessboxingWarszawa. It has been originally curated by sociologist Adriana Mica (UW, Failure Lab), in collaboration with the University of Warsaw, the National Centre for Culture, and the Ministry of Culture and National Heritage of the Republic of Poland. 
Being curated in this inspiring urban location by Łukasz Prokop, the Academy of Underground Arts. The chessboxing project is longtime supported by 
#AcademiaGorila
 martial arts club, and the 
Fundacja Inicjatyw Niebanalnych
.
!!! The Daniel Wiśniewski finest photographs have been awarded 1st Place for reportage and Grand Prix for individual photography in the amateur section of the 
Polish Sports Photography Competition 2022
.
Wiśniewski, Sochanek and Berezowski capture the beginnings and progressive growth in popularity of chessboxing in Warsaw, starting with 2020. They allow understanding why this sport became so dynamic not only in Europe, but at global level basically. What constitutes the main drill in chessboxing, as well as its inherent contradictions.
The photographers untangle the unconventional character, the somatic strength, the rivalry, and the irony of chessboxing. They unravel how chessboxing interacts with what does it mean to be a boxer, a chessplayer, and even a photographer in contemporary Polish society.
Click on the pictures for additional information!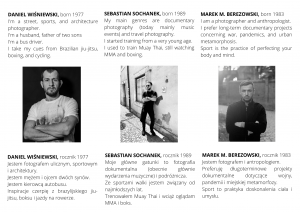 Chessboxing
is a sports innovation social movement. It combines chess and boxing sparing in alternate rounds (3 minutes each). It is extremely demanding, gives masterful satisfaction, and guarantees to foster ring IQ and physical fitness.
The origins of chessboxing are credited to drawings in the comic book authored by Enki Bilal in the Nikopol trilogy.  The French idea was ulterior taken up by Dutch performance artist, Iepe Rubingh (1974-2020). Rubingh staged a chess boxing match with his friend in Berlin in 2003, and subsequently established more institutionalized bodies in Berlin and at global level. More or less parallel, the sport also developed in London under the coordination of Tim Woolgar. A sport innovator extremely appreciated for the atmosphere created around the events and continuous engagement with talent scouting. Chessboxing is now visible in countries as diverse as France, India, Italy, Iran, and Russia. It is known to foster women's emancipation, reduce age bias and increase equality through sports. For years its popularity has been growing in the world. As traced in the groundbreaking documentary by David Bitton –
By Rook or Left Hook – The Story of Chessboxing – a Documentary Film.
#ChessboxingWarszawa is the community of Warsaw fighters who enjoy playing chess.  It emerged as natural environment for the chessboxing interaction and meetings in the capital city. The overall idea to promote the sport surfaced in Academia Gorila right before the pandemic. It was a manner to test the limits and opportunities of boxing by exploring new alternatives. The synergy with chess was immediate and materialized in a long-term collaboration with Foundation of Nonbanal initiatives, already known for orchestrating the outdoor chess trend in Warsaw at that time. Dzielnica Visła, the main supporter of unconventional and bottom-up sport and cultural initiatives in Warsaw, embraced chessboxing instantly. Thus moving chessboxing from the underground boxing gym to the Vistula Boulevards.
#ChessboxingWarszawa is further engaged in activities of the revitalization of urban spaces (in the framework of participatory budget in Warsaw), photo exhibitions, promotion of paraboxing and breast cancer awareness campaigns (within the comprehensive Polish social and artistic movement now in the making in relation with #PomacajSie).
---
DANIEL WIŚNIEWSKI, 1977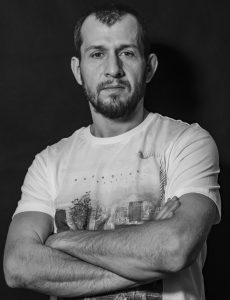 ENGLISH
I'm a street, sports, and architecture photographer.
I'm a husband, father of two sons
I'm a bus driver.
I take my cues from Brazilian jiu-jitsu, boxing, and cycling.
POLSKI
Jestem fotografem ulicznym, sportowym i architektury.
Jestem mężem i ojcem dwóch synów.
Jestem kierowcą autobusu.
Inspiracje czerpię z brazylijskiego jiu-jitsu, boksu i jazdy na rowerze
Click on the pictures for additional information!
__________________________
__________________________
__________________________
SEBASTIAN SOCHANEK, 1989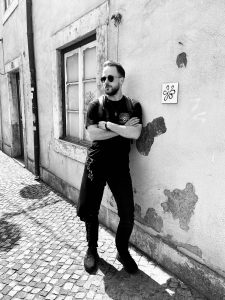 ENGLISH
My main genres are documentary photography (today mainly music events) and travel photography.
I started training from a very young age.
I used to train Muay Thai, still watching MMA and boxing.
POLSKI
Moje główne gatunki to fotografia dokumentalna (obecnie głównie wydarzenia muzyczne) i podróżnicza.
Ze sportami walki jestem związany od najmłodszych lat.
Trenowałem Muay Thai i wciąż oglądam MMA i boks.
Click on the pictures for additional information!
__________________________
__________________________
__________________________
MAREK M. BEREZOWKSI, 1983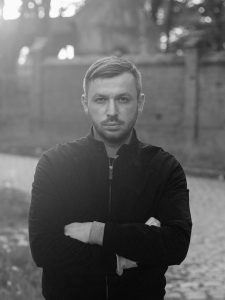 ENGLISH
I am a photographer and anthropologist.
I prefer long-term documentary projects concerning war, pandemics, and urban metamorphosis.
Sport is the practice of perfecting your body and mind.
POLSKI
Jestem fotografem i antropologiem.
Preferuję długoterminowe projekty dokumentalne dotyczące wojny, pandemii i miejskiej metamorfozy.
Sport to praktyka doskonalenia ciała i umysłu.
Click on the pictures for additional information!